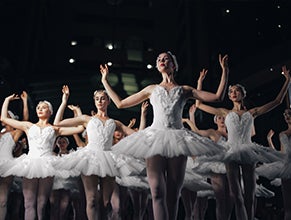 Ballet & Tap Dance Workshop
Tuesday, August 4, 2020 & Tuesday, August 11, 2020 @ 9 - 9:30 AM
Come join Ms. Abbi for two energetic dance lessons! We will explore the basics of ballet and tap while learning about the qualities of movement.
Grades: 1-3 (Grade Level is for the upcoming 2020-2021 School Year)
Presenter: Abbi Starcher
If this workshop is "Sold Out" please email [email protected] to be added to the waitlist!