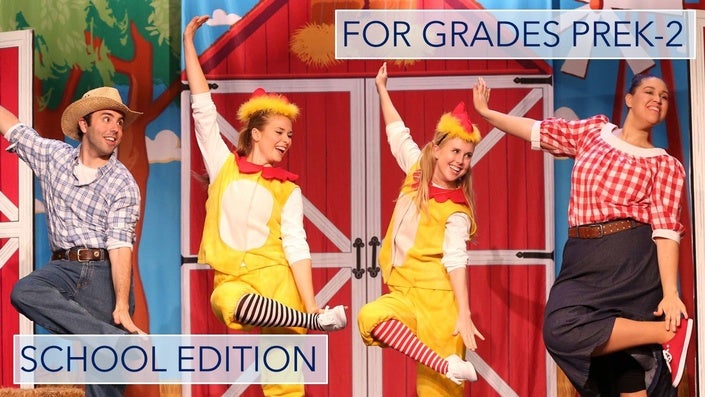 Grades PreK - 2
Available on demand until the end of the school year!
Meet Marge and Lola, two fun-loving chickens on a mission to win the Barnyard Talent Contest and the coveted first prize: two tickets to see Elvis Poultry In Concert! But first, they must come up with an act that will score higher than a flock of very talented ducks, led by Mac, the barnyard bully.
ArtsPower has created a colorful and fun romp where a cow jumps over the moon, ducks go surfing, and one very familiar-looking rooster gets all shook up!
Here's what's included…
A complete, Core Curriculum-based online course for Grades PreK-2
A full-length, 55-minute musical
Two hours of bonus videos and literature-based activities
An animated book read-along
More Info