An Evening with Chris Bathgate
An Evening with Chris Bathgate
Event Details
Chris Bathgate is an American singer/songwriter originally born in rural Iowa, raised in rural Illinois, and currently residing in Pinckney, Michigan. He began drawing attention as a solo artist in 2005 upon the release of his first album, Silence is for Suckers, after a slew of self-produced EPs / Singles and a stint in the short-lived (but much loved) group The Descent of the Holy Ghost Church.
In 2006 he continued to aggressively write and record in a year that saw the release of another EP, A Detailed Account of Three Dreams, a folk ep called "the single road I long for", and his second full-length LP, Throatsleep. Songs from the album such as "Buffalo Girl", "Yes, I'm Cold" and "We Die" became standards for die-hard concertgoing fans as they caught the ears of many and helped him grow a very loyal following in Michigan and surrounding Midwestern locales.

In 2007 Chris signed with Quite Scientific Records for the release of A Cork Tale Wake, his 3rd proper album and the 1st to date he'd not produced on his own and self-released. Originally released in the summer of that year, A Cork Tale Wake would propel Chris' music to much greater frontiers spurring overwhelming critical acclaim, several North American tours, two tours of Europe, and an eventual re-release of the album in Europe by One Little Indian Records (Bjork, Asobi Seksu, Land of Talk). "Serpentine", the lead track from the album, went on to be Chris' most recognized and successful song to date with an exceptionally strong reaction from The BBC and The Independent (UK) calling it "one of the most beautiful songs you'll hear this year".

On the heels of A Cork Tale Wake Bathgate released the six-song EP, Wait, Skeleton, in the fall of 2008 consisting partly of new material alongside reworks of previously released tracks. Originally meant as a short offering for fans as he began work on his 4th proper studio album, the EP turned out to be one of Bathgate's most widely visible releases to date after Bathgate was selected as one of the first artists to be featured in Starbucks' 'Pick of the Week' promotion (leading the popular chain to distribute more than 2 million free download cards of his rework of "Yes, I'm Cold". The program has continued since 2008 and has gone on to feature such artists as The Arcade Fire, My Morning Jacket, Spoon and many more).

Wait, Skeleton would turn out to be the final release from Bathgate for a considerable period of time as he entered a particularly difficult period following the success he saw in 2007-08. Personal hurdles, failed relationships, and an intense period of self-criticism would lead Bathgate to scrap the entire album multiple times during the recording process and cause more than 3 years to lapse between early demos and the completion of his forthcoming full-length, Salt Year. An album he describes himself as being about "Love vs. Time" it instantly floods the listener with intense imagery and the many emotions surrounding the most personal relationships whether fleeting, failed or fulfilling.
After several years of moving from the Midwest to the west coast and back again, the release of two more albums, and the weathering of the current pandemic, Bathgate has reemerged in fall of 2020 preparing a new studio album with a more realized version of his signature country-tinged gothic folk, to be released in the coming year.
What safety measures is MCPA taking?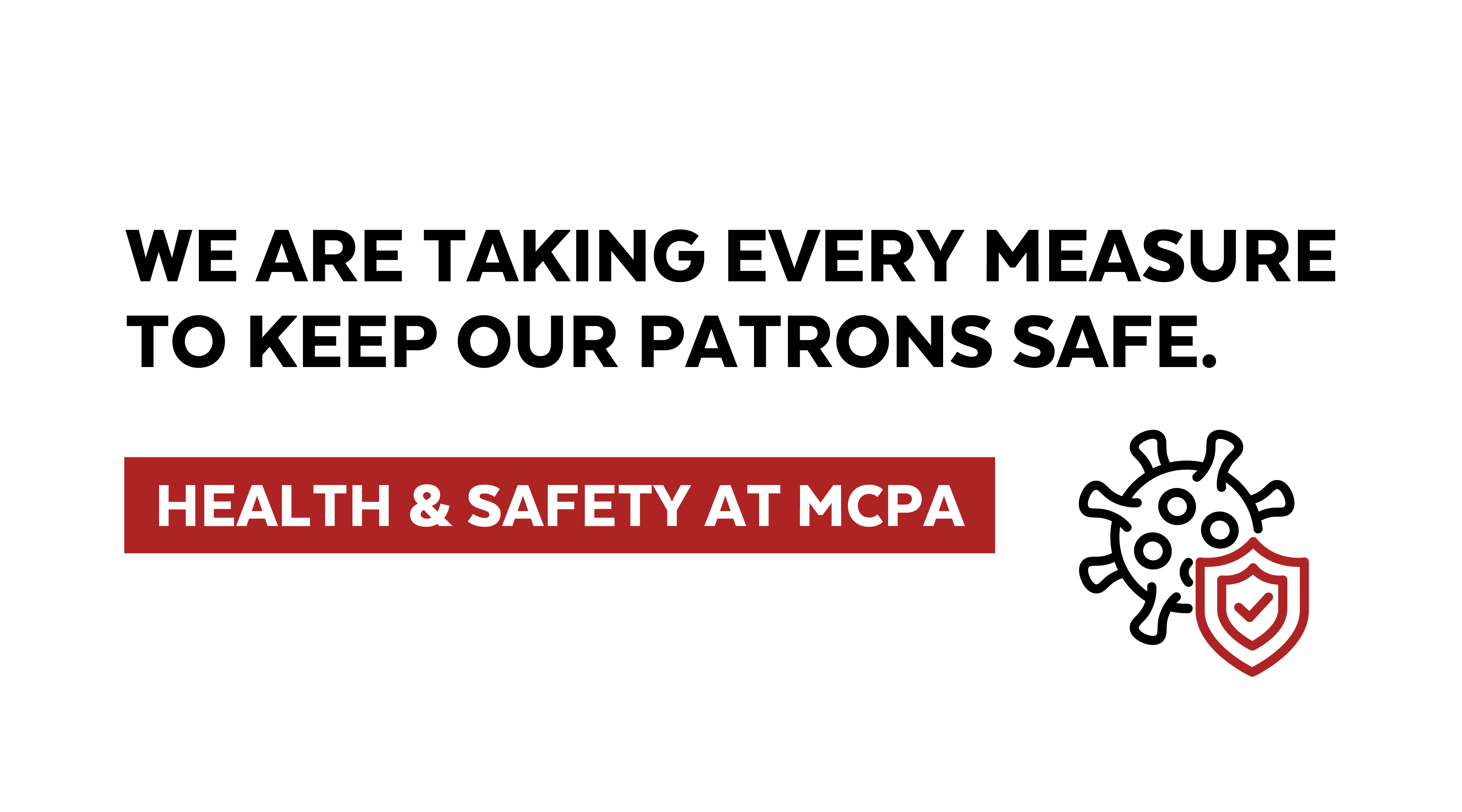 Please observe these and other established social distancing guidelines in order to maintain a safe environment for employees and fellow patrons and not jeopardize MCPA's ability to present future events.
Face coverings are required at all times, even while seated, unless directly consuming food and beverage.
Remain 6 feet away from other patrons.
Only 10 people at a time will be permitted in each restroom.
Wash your hands and use hand sanitizer frequently.
Stay home if you are sick.
Can I sit with my friends?
You will be assigned seats in groups of no more than four for the show, so please purchase all tickets in one order.
Will there be concessions?
The bar will be open and offering a limited menu of various alcoholic and nonalcoholic options and snacks.
Social distancing will be necessary while waiting in line.
Touchless credit card purchases only. No cash will be accepted!