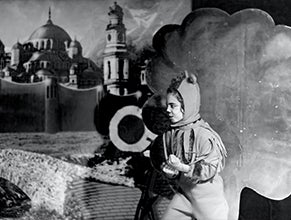 Adventures in Acting, Grades 1-5
April 26, 27, 28 & 29 from 6-7PM at MCPA
This dynamic workshop centers upon basic acting techniques such as the use of the body and the voice. We will learn about the actor's job of giving a character a physicality, a voice, and a personality all while adventuring into the realm of acting through informative games and scene creation. This workshop is well suited for young actors who are just beginning or those that would like to refine their basic acting skills!
Grades: 1-5
Instructors: Abigail Starcher
Tuition: $50
Participation of at least 5 students is needed for workshop to take place. The maximum number is 10.
Each participant is expected to attend all dates for the workshop, for the entire duration of each class.
*Tuitions are non-refundable & non-transferable.
*MCPA reserves the right to cancel any class; refunds are made for cancellation.
If this workshop is "Sold Out" please email [email protected] to be added to the waitlist!