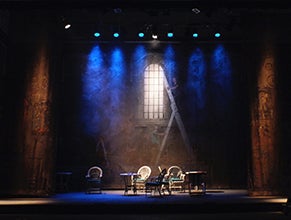 Lights, Camera and Readers Theatre Fun!, Grades 6-8
October 26, 27 & 28 from 6-7:30PM at MCPA
Come and experience the world of acting without memorization! This Readers Theatre workshop will explore the elements of oral interpretation, develop and improve your vocal and facial expression with a written script. Enjoy this pleasurable and no-pressure theatrical experience!
Grades: 6-8
Instructors: Julie Lane and Lindsay Taylor
Tuition: $50
Participation of at least 5 students is needed for workshop to take place. The maximum number is 10.
Each participant is expected to attend all dates for the workshop, for the entire duration of each class.
*Tuitions are non-refundable & non-transferable.
*MCPA reserves the right to cancel any class; refunds are made for cancellation.
If this workshop is "Sold Out" please email [email protected] to be added to the waitlist!