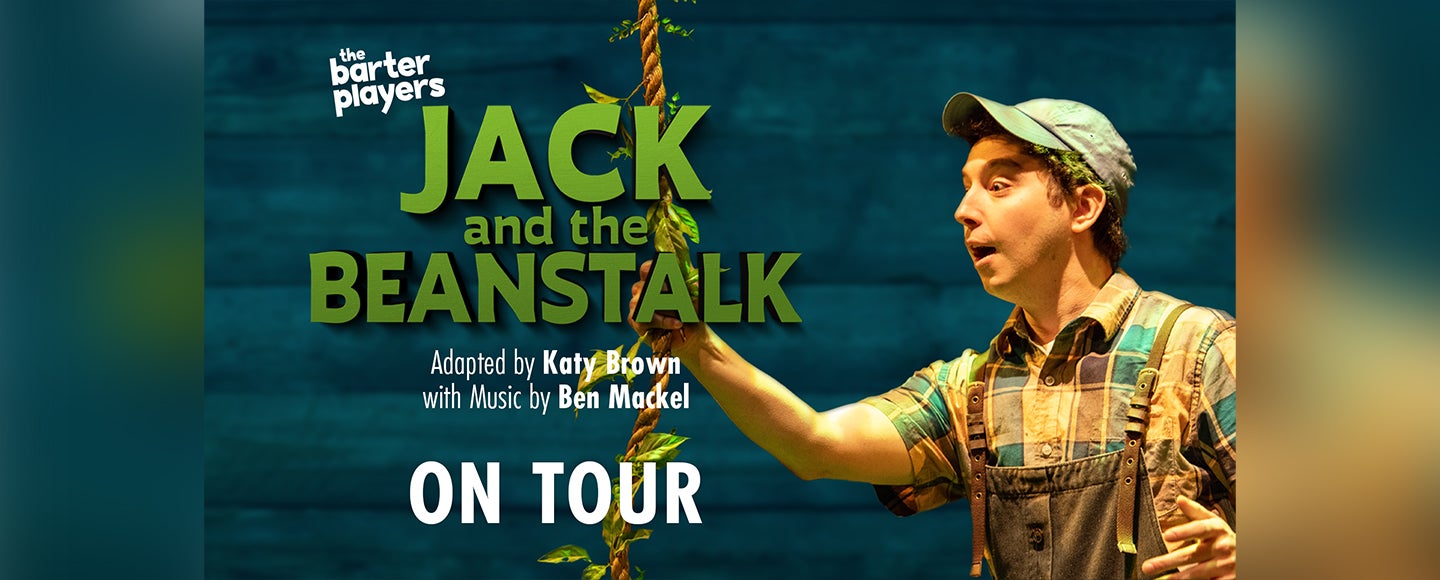 Jack and the Beanstalk
Spark Series
Jack and the Beanstalk
Spark Series
Event Details
Jack is different from the other kids: every time it rains, he hears beautiful music up in the sky. Then one day the rain stops, and the ensuing drought forces Jack into town to sell his beloved cow, Bessie. Before he gets there, he meets a swindler who sends him instead on a madcap adventure up a magical beanstalk—an adventure that includes six quick-changing actors playing an entire town full of people, a Goose that lays golden eggs, a singing Golden Harp, and one angry Giant!
Approximate Running Time: 60 Minutes
Recommended Ages: Grades K through 6
Curriculum Connections
Additional Ticket Information
*Seats for groups over 15 people can be reserved by emailing Tyler Jacobs at tjacobs@mcpa.org, or call 419.423.2787 x 100.
*Groups under 15 people can purchase directly through the event listing. Have payment ready.
*You will NOT receive a ticket for your seat(s). Volunteers will have a list of reserved seats and will help you find your section the day of the performance.