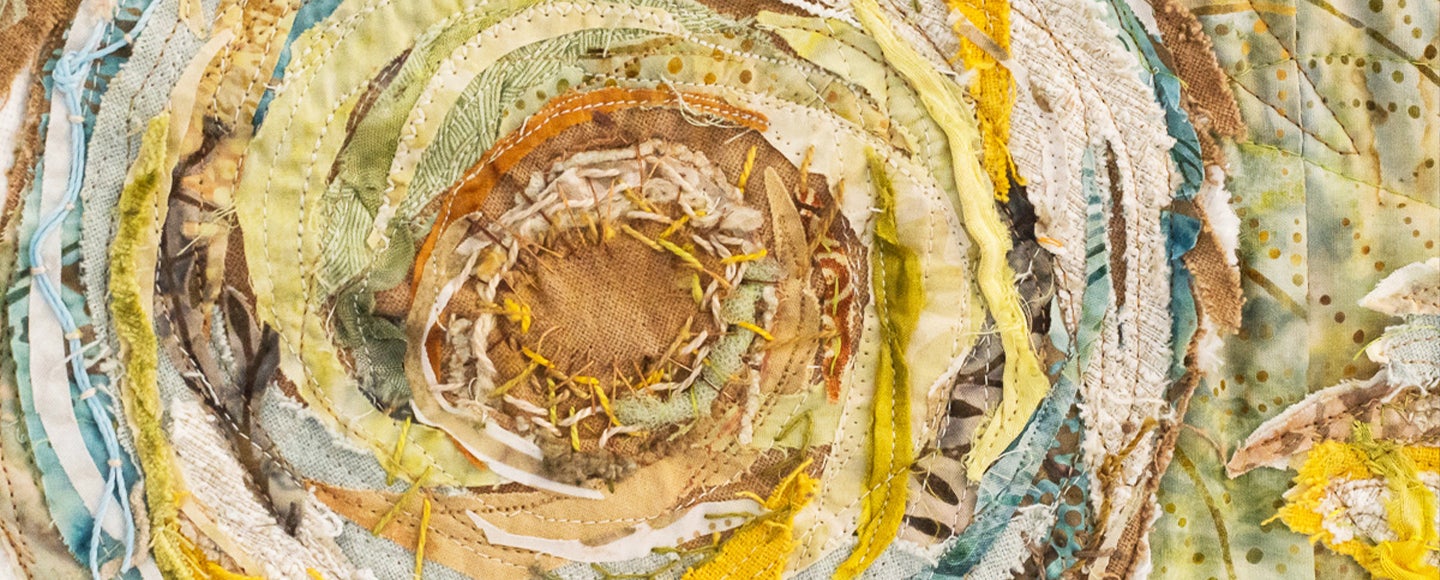 Studio Art Quilt Associates, Inc. (SAQA) presents Circles and Cycles
Art Gallery
Studio Art Quilt Associates, Inc. (SAQA) presents Circles and Cycles
Art Gallery
Event Details
NOW EXTENDED THROUGH SEPTEMBER 4!
This Exhibition is FREE and open to the public weekdays from Noon until 4PM.
This Studio Art Quilt Associates regional show was created to share the creativity and skill of artists who express themselves in the unique medium of fiber with a wider audience. The theme Circles and Cycles was chosen because circles are an archetypical form and cycles are a universal way to view processes of the world.
Learn more about this Exhibition