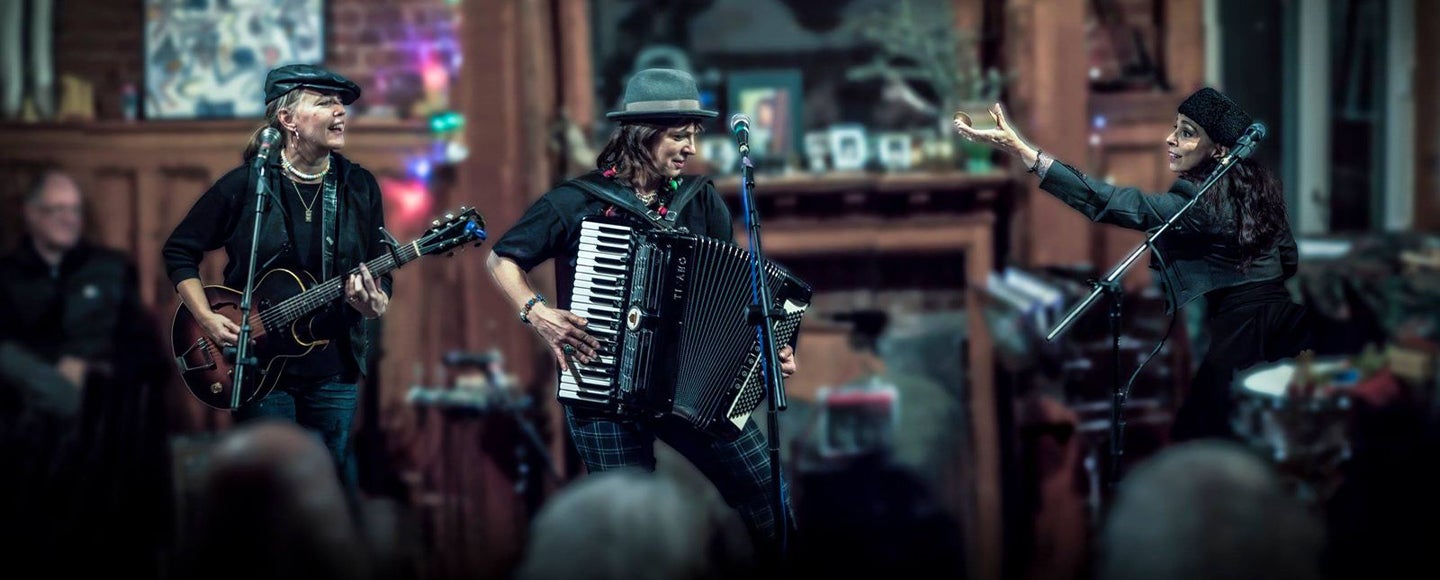 VickiKristinaBarcelona
Live @ Armes
VickiKristinaBarcelona
Live @ Armes
Event Details
VickiKristinaBarcelona is Rachelle Garniez, Amanda Homi and Terry Radigan, a power trio of seasoned music veterans dedicated to re-imagining the songs of Tom Waits via inventive three-part harmonies and a treasure trove of instruments including banjos, bottles, squeezebox and zills. They create a world of sound at once powerful, playful and poignant. Their distinct styles form a captivating original mix, greater than the sum of its' parts, never failing to amaze and delight audiences of all stripes.
This project is supported in part by the National Endowment for the Arts.
To find out more about how National Endowment for the Arts grants impact individuals and communities, visit www.arts.gov.