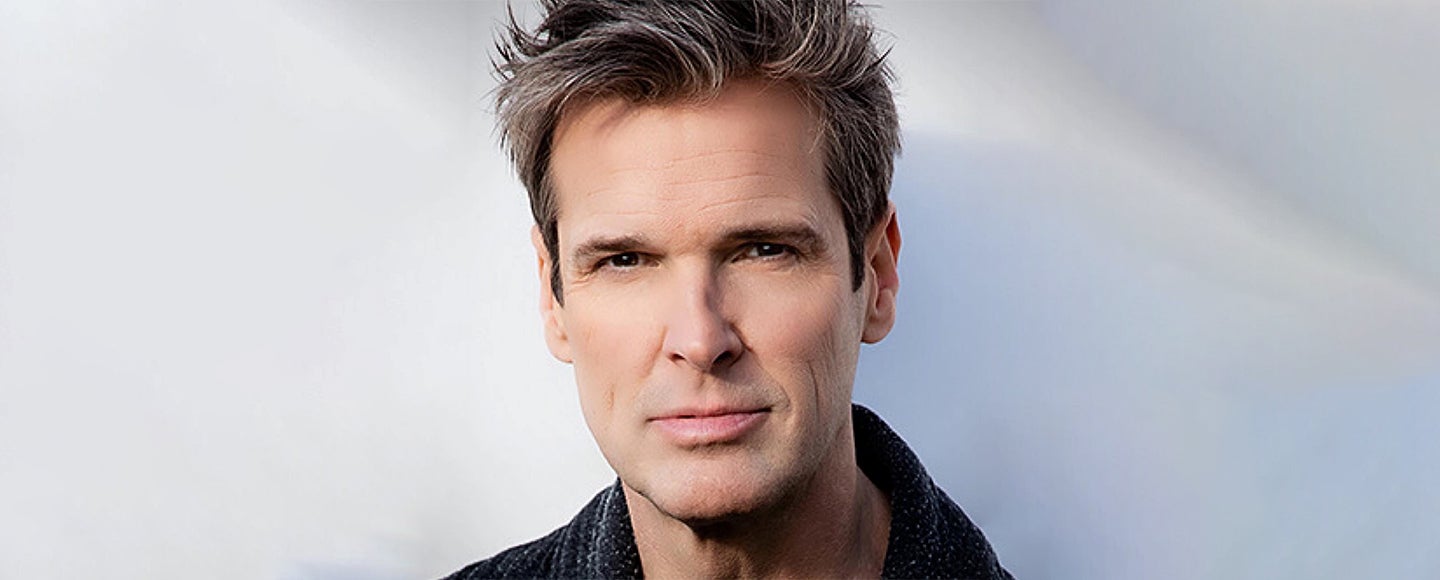 Donnell Broadway Concert Series: Hugh Panaro*
University of Findlay Events
Donnell Broadway Concert Series: Hugh Panaro*
University of Findlay Events
Event Details
PLEASE NOTE: Masks are required for audience members attending all University of Findlay performing arts events on the UF campus. Seating is limited to maintain social distancing.
*John Cudia will no longer be able to perform for the Donnell Broadway Concert. Hugh Panero will be the featured artist for the concert.
The Thomas and Kathleen Donnell Broadway Concert Series enables noted Broadway artists to visit the University of Findlay campus each year in the fall and spring semesters. The series provides concert entertainment for both UF students and the community in September and January.
About the Artist
Critically lauded and adored by legions of fans, powerhouse tenor HUGH PANARO is one of Broadway's leading performers, demonstrating versatility, charisma, and volumes of vocal talent. A native of Philadelphia, Panaro embraced his love of performing at the age of 13 and eventually cast aside dreams of veterinary school for a career in musical theatre.
The handsome and magnetic Panaro made his Broadway debut in Les Misérables in as Marius, the role he originated in the first National Company. Also on Broadway, Hugh created the roles of Buddy Foster in Side Show and Julian Craster in Jule Styne's final musical, The Red Shoes. He made his West End debut in the original London company of Harold Prince's revival of Show Boat as Gaylord Ravenal, a role he went on to perform on Broadway and in Toronto. Panaro also created the title role in Sir Cameron Mackintosh's American tour of Martin Guerre and went on to perform this role in London's West End.
Panaro is one of the few actors to play both the roles of Raoul and the Phantom in the Broadway production of The Phantom of the Opera. And so far, Hugh has performed the demanding title role over 2000 times, including the 25th Anniversary production.
Based on Anne Rice's Vampire Chronicles, the Broadway production of Sir Elton John's Lestat cast Hugh as the nihilistic, seductive vampire, intent on conquering the world with his voice and his sheer will. Lestat premiered in San Francisco at the Curran Theatre before opening on Broadway at the Palace Theatre in 2006.
Some of Panaro's Off-Broadway credits include White Lies at the Triad Theater, Noa Noa at Playwright's Horizons, Heathcliff in Wuthering Heights at the John Houseman Theatre, Children of Eden and What's a Nice Country Like You Doing in a State Like This? at the Actor's Playhouse, and the role of Robert in Little Fish at Second Stage Theatre.
At Avery Fisher Hall, Panaro performed with the Radio City Rockettes in Jerry Herman's Mack and Mabel, and in Washington, D.C, he sang in "The Stephen Sondheim Gala," the culmination of the Kennedy Center's "Summer of Sondheim," where he also portrayed Anthony Hope in Sweeney Todd.
In Los Angeles, Hugh has participated in "Reprise!" concert performances of Merrily We Roll Along (Franklin Shephard); Call Me Madam (Kenneth), for which he received an "Ovation" nomination; and Gentlemen Prefer Blondes (Henry Spofford); as well as S.T.A.G.E. tributes to Kurt Weill, Jerome Kern, and Jerry Herman. And in 2006, Panaro made his debut as Buddy in Sondheim's Company at Seattle's 5th Avenue Theatre.
Since last appearing at the University of Findlay in 2007, Panaro has made his stage debut as Jean Valjean in Les Misérables at the Muni in St. Louis. He also has performed the title role in Sondheim's Sunday in the Park with George at the 5th Avenue Theatre, Fagin in Oliver! at the Walnut Street Theatre in Philadelphia, and twice returned to the Broadway production of Phantom of the Opera (in 2010-13 and 2013-14). And in 2018, Panaro added the title role in Sondheim's Sweeney Todd to his credits, performing in the latest New York revival at the Off-Broadway Barrow Street Theatre.
As a concert artist, Panaro has performed with numerous symphony orchestras across the United States and abroad, and his soaring tenor voice can be heard on numerous recordings. He had the privilege of performing in the world premiere of Krzysztof Penderecki's "Te Deum" at Carnegie Hall, and he can be heard on the Jerome Kern Treasury, recorded for EMI/Angel Records. Some of the other recordings on which he has sung include the original cast recording of Side Show; Tap Your Troubles Away - Jerry Herman; Kurt Weill - The Centennial; Life On The Wicked S.T.A.G.E. - Jerome Kern; and such Broadway Cares CDs as Carols For A Cure, Broadway's Fabulous Phantoms, and In Celebration of Life.
Mr. Panaro graduated from Temple University with a degree in music and has been awarded the prestigious Boyer College of Music Certificate of Honor at Temple for his illustrious career in musical theatre.