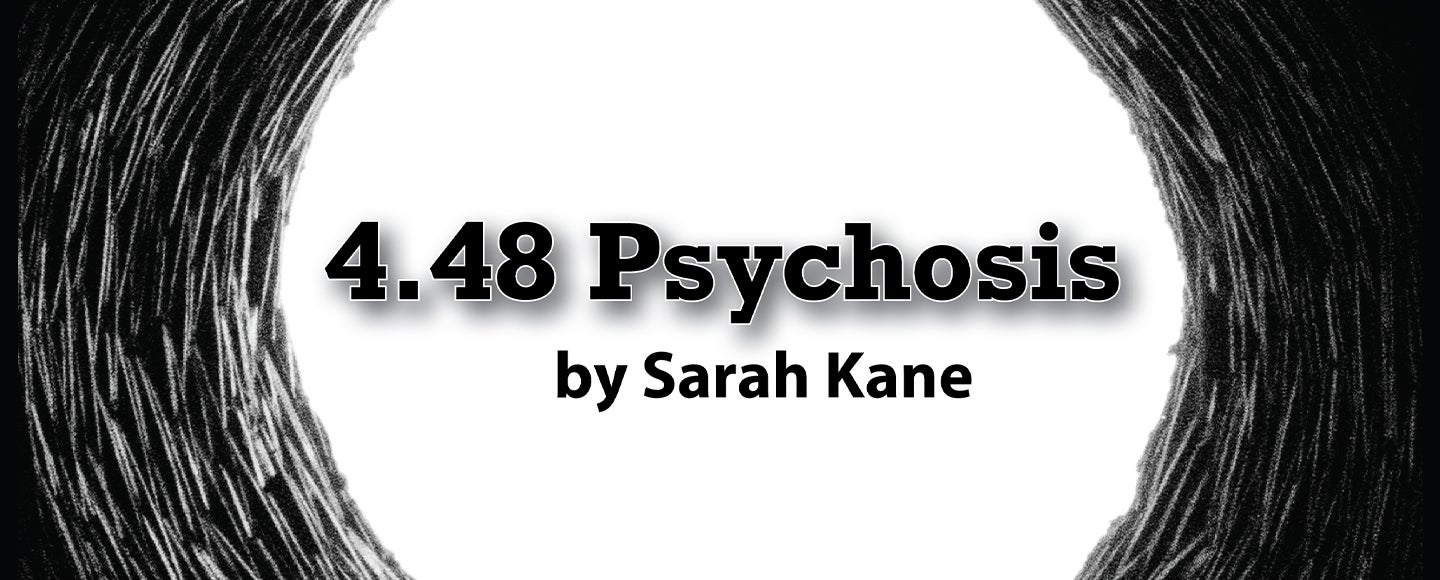 4.48 Psychosis
University of Findlay Events
4.48 Psychosis
University of Findlay Events
Event Details
English playwright Sarah Kane wrote 4.48 Psychosis while in the depths of one of her recurring bouts of clinical depression that led to her death by suicide. Experimental in its structure, the play has no explicitly named characters or stage directions, resembling a series of poems and journal entries. It is a deeply personal and affecting portrayal of one person's experience with mental illness and also an exploration of the universal human need for understanding and connection. 4.48 Psychosis is presented through special arrangement with Casarotto Ramsay & Associates Ltd.
Because this show addresses issues of depression, self-harm, and suicidal despair, it is not recommended for young children.
Additional Ticket Information
Ticket costs are $8 for the general public. Tickets are free for UF faculty, staff and students with a valid University ID.