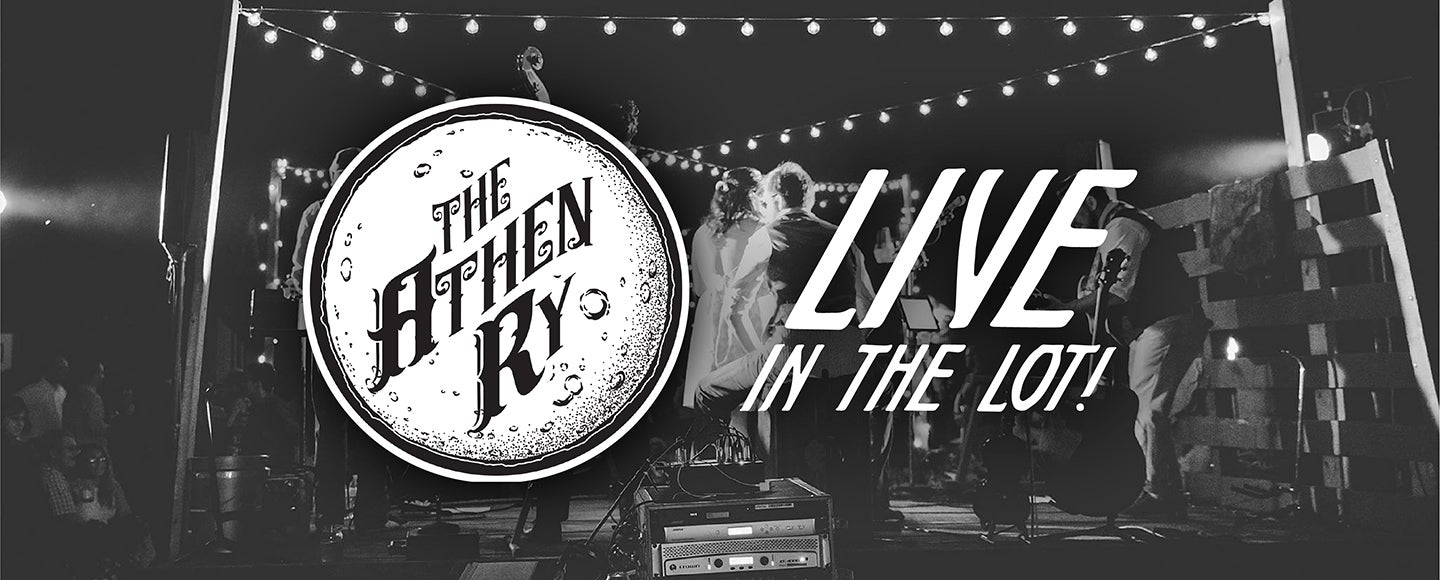 Athen Ry
Event Details
Marathon Center for the Performing Arts is delighted to announce that live music will be returning in a unique way to the Center this fall with an outdoor concert with Athen Ry, the Findlay-based Irish folk band.
Adopting the socially distanced model of a "pod" concert, patrons will be able to purchase a 10-foot circle in the parking lot from which they will be able to enjoy the show. All circles will be general admission and can accommodate up to 4 individuals for a single ticket price.
Tickets go on pre-sale to MCPA donors Thursday, September 17 at noon. Public sale opens Friday, September 18 at noon.
Additional Ticket Information
Each "ticket" purchase is for one circle. All circles are general admission and can have a maximum of 4 people per circle.
For example:
Have 3 People in your party? You'll buy 1 Ticket (1 Circle)!
Have 7 People in your party? You'll buy 2 Tickets (2 Circles)!
What safety measures is MCPA taking for this concert?
MCPA values the community's safety! All employees and volunteers working the concert will be wearing face coverings. The restrooms will be sanitized throughout the evening and hand sanitizer stations will be available to patrons entering and leaving the building to use the restrooms.
Please observe these and other established social distancing guidelines in order to maintain a safe environment for employees and fellow patrons and not jeopardize MCPA's ability to present future events.
Face coverings are required when not consuming food and beverage within your circle.
Remain 6 feet away from other patrons when outside of your circle
Only 10 people at a time will be permitted in the building to use the restrooms.
Wash your hands and use hand sanitizer frequently.
What if there is bad weather?
Due to the sensitive equipment needed for this type of production, the show will be cancelled if there is the threat of extreme weather.
The decision to cancel will be made by 2PM that afternoon.
Cancellations will be communicated to the public through email, MCPA website and social media.
When can I arrive for the show?
Attendees will have access to the parking lot starting at 4:30PM.
Where do I enter for the show?
Parking is available in MCPA's two back parking lots, entrances located on S. Cory, W. Front and S. West Streets. The W. Main Cross Street entrance will be open to pedestrians only.
Staff members will take a touchless scan your ticket and direct you to a circle.
You must remain in the designated circle for the show, unless going to the bar or restroom.
Where will my circle be for the show?
Specific circles are not reserved at the time of your order, but will be assigned the day before the performance based on date of purchase.
Will there be concessions?
A concession stand serving a limited menu of various sodas, water, wine and beer will be set up outside.
Social distancing will be necessary while waiting in line.
Touchless credit card purchases only. No cash will be accepted.
Feel free to bring snacks or a picnic, but due to MCPA liquor license restrictions, no outside alcohol is allowed.
Will restrooms be available?
The building will be open to use restrooms.
Only 10 people at a time will be permitted to enter the building.
A waiting line will be clearly marked outside of the building.