Doktor Kaboom! And The Wheel of Science
Spark Series
Doktor Kaboom! And The Wheel of Science
Spark Series
Event Details
Doktor Kaboom will explore the fundamentals of electrical energy and the history of humanity's adventures into its potential. At the dawn of the 19th century mankind first harnessed the power of electricity, the world changed and the journey still continues.
Recommended for Grades 3-8
Topics covered include:
safety
Tesla
Edison
Faraday
lightning bolts
current
voltage
conductive and non-conductive media
electrical arcs
light emission
sparks
resistance
magnetic fields
electric generators: mechanical energy to electrical energy
electromagnetic coils and conductors
Connections
Science: Embedded Inquiry, Embedded Technology and Engineering
Physical Science: Matter, Energy, Motion, Forces of Nature, Flow of Matter and Energy
Theatre: Character Acting, Comedy
Health: Preventing Injuries
Social-Emotional Learning: Self-Awareness (Self-Confidence), Social Awareness (Respect for Others), Self-Management (Perseverance, Positive Attitude), Responsible Decision Making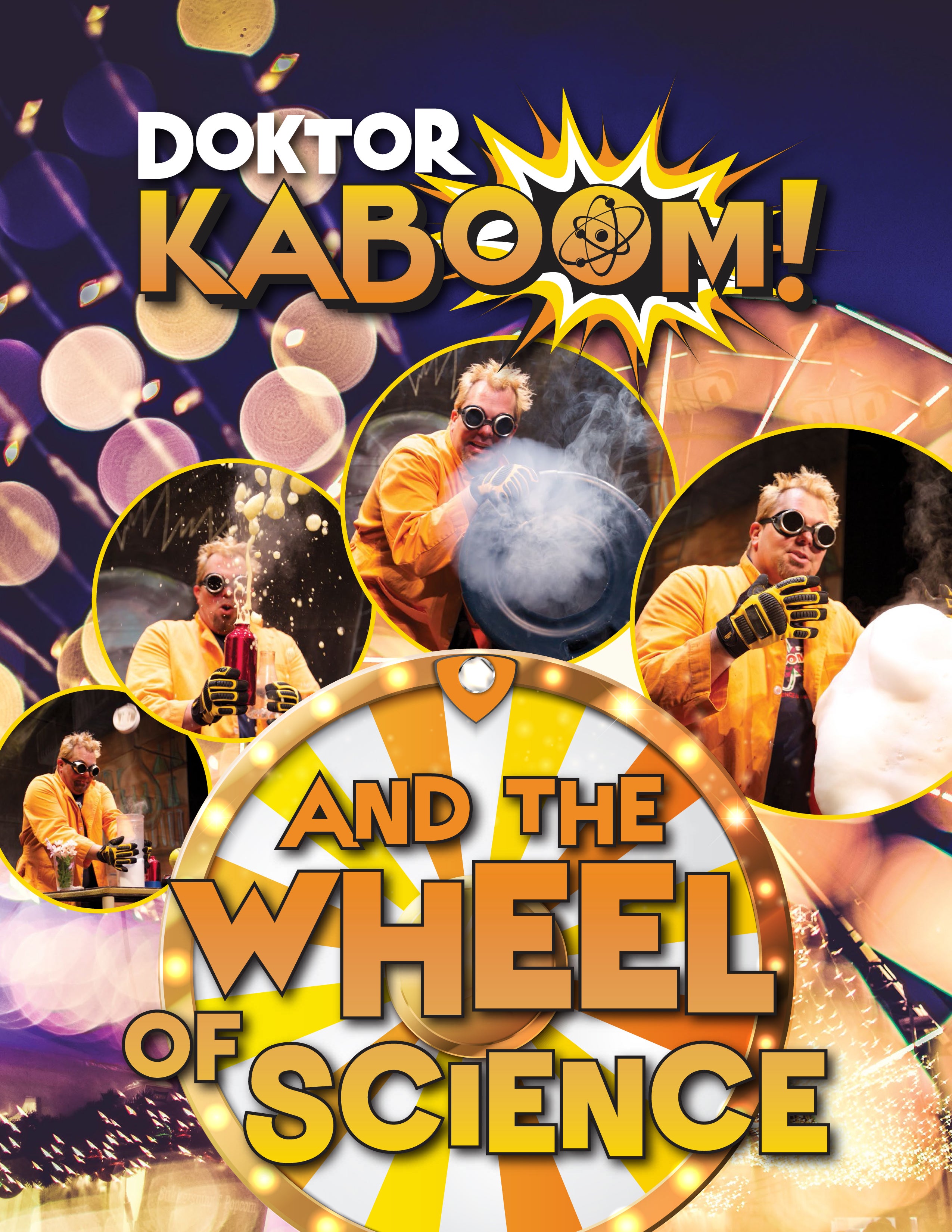 This project is supported in part by the National Endowment for the Arts.
To find out more about how National Endowment for the Arts grants impact individuals and communities, visit www.arts.gov.