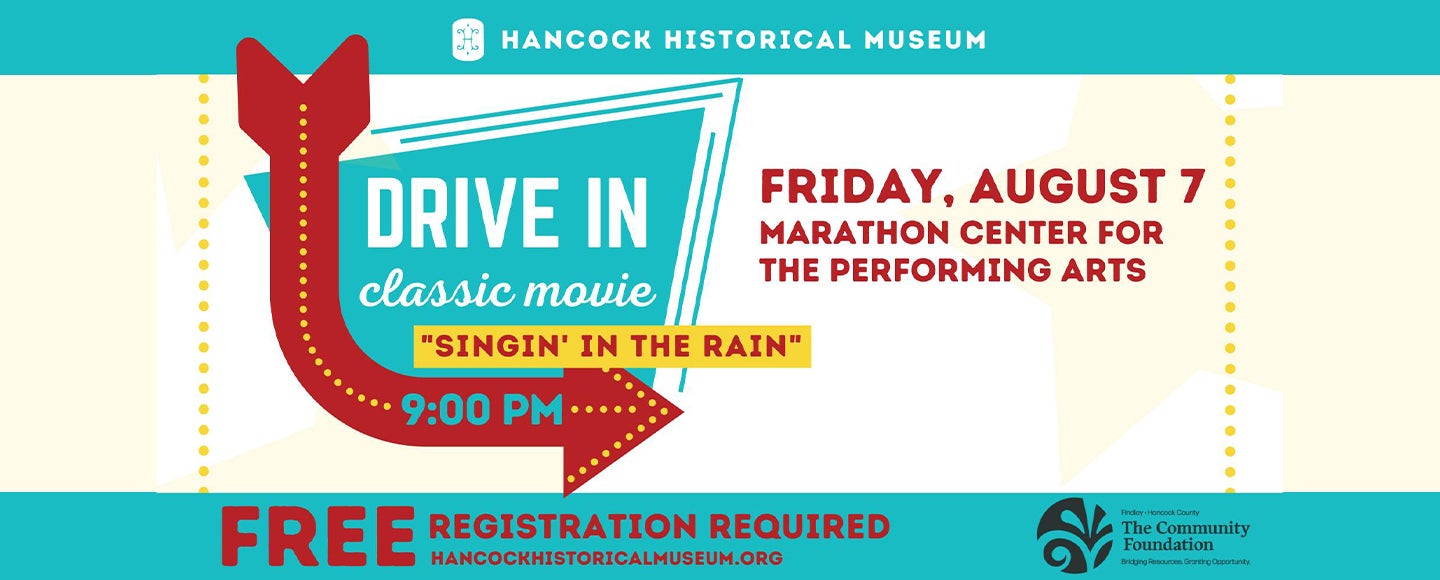 Drive In Classic Movie: Signin' in the Rain
Drive In Classic Movie: Signin' in the Rain
Event Details
Join us for a special drive in Classic Movie Night in partnership with the Marathon Center for the Performing Arts and the Findlay-Hancock County Community Foundation. Our featured film, Singin' in the Rain (PG) 1952, starring Gene Kelly, Debbie Reynolds, and Donald O'Connor! This technicolor musical extravaganza was nominated for two Oscars. There will be historical information before the film. The parking lot opens at 8:00pm and the program starts at 9:00pm. Popcorn and refreshments will be provided.
This free, family friendly event will be held "drive in style" at the Marathon Center for the Performing Arts parking lot. Reminisce with us of days gone by when the drive in was the place to be! Social distancing guidelines will be practiced. Please stay with your car.
Call the Museum at (419) 423-4433 for more information.
This event is free and open to the public. Advanced registration is required.