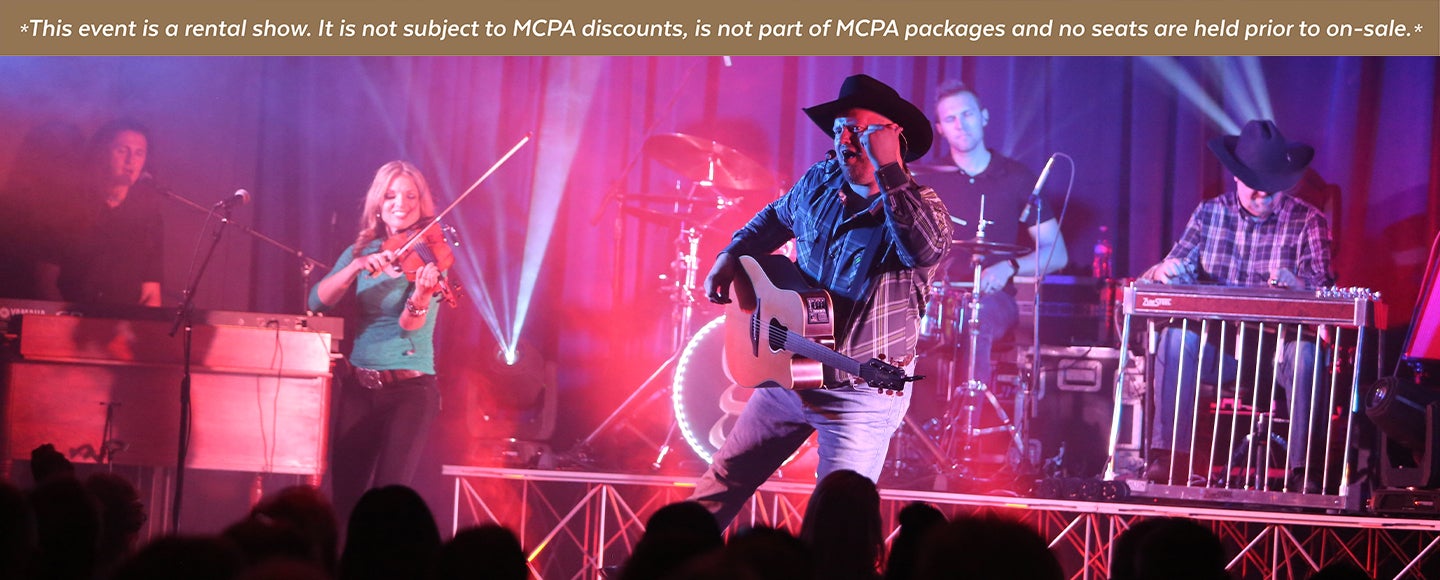 Garth LIVE - Garth Brooks Tribute Band
Outside Promoter
Garth LIVE - Garth Brooks Tribute Band
Outside Promoter
Event Details
At the promoter's request, Garth LIVE, originally scheduled for Thursday, August 25, 2022, has been rescheduled to Friday, June 23, 2023 at 7:30 PM.
If you are able to make the new date, there is no further action you need to take at this time. Your current ticket(s) will be honored on the new date.
If you are unable to make the new date or desire a refund, please give us a call at 419.423.2787 ext 100.
---
Having played to sold-out crowds across the U.S., GARTH LIVE! is a stunning tribute to the music of Garth Brooks featuring Drew Baloh, who has an uncanny resemblance to legendary country music icon Garth Brooks. This production is a tribute to some of the greatest music produced in the 90's country era including monster hits such as Friends in Low Places, The Thunder Rolls, The Dance, Much Too Young (To Feel This Damn Old), Ain't Goin' Down (til the Sun Comes Up) and countless others. From Garth's earliest hits to Live in Central Park, GARTH LIVE! will take you on a Country music journey that is unmatched.
*This event is a rental show. It is not subject to MCPA discounts, is not part of MCPA packages and no seats are held prior to on-sale.*