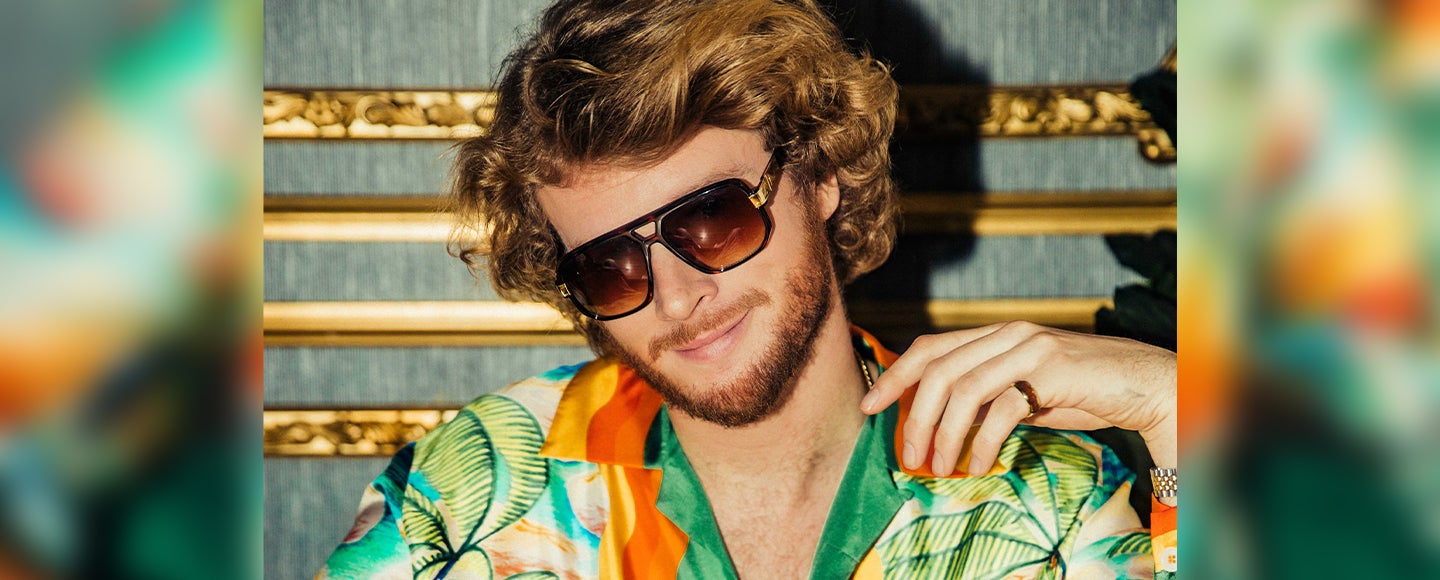 Oiler Music Festival featuring Yung Gravy
University of Findlay Events
Oiler Music Festival featuring Yung Gravy
University of Findlay Events
Event Details
*Mature Music Content*
A smooth but irreverent rapper from Minnesota, Yung Gravy achieved viral success in the late 2010s with a self-made style that blended trap beats with samples from various retro styles including doo wop and 1950s pop. Songs like "Mr. Clean" and "1 Thot 2 Thot Red Thot Blue Thot" put him on the cultural pop map and earned him a deal with major-label Republic Records, which issued his debut full-length, Sensational, in 2019. After 2020's Gasanova LP, Yung Gravy doubled down on his short-form output, releasing a succession of EPs including 2022's Cake and Cognac. That same year, he nabbed his first Hot 100 hit with the Rick Astley-sampling "Betty (Get Money)," off his fourth full-length, Marvelous.
Yung Gravy was born Matt Hauri in Rochester, Minnesota, in 1996. While attending college in Madison, Wisconsin, he began rapping for fun at parties and in other low-key social situations, inspired by both old-school and newer rappers. In 2016, he quit his job and spent months self-recording songs, uploading his first track, "Karen," and attracting a quick online buzz. His first EP, Mr. Clean, was released later that year. The doo wop samples and trap rhythms of his song "Mr. Clean" inspired multiple fan videos, some of which went viral. He followed up with his own video for the song in October 2017, and it also went viral, racking up millions of views in a few months. That year saw plenty of new music from Yung Gravy, including three EPs: Thanksgiving's Eve, Yung Gravity, and Baby Gravy.
He began 2018 with the release of the single "1 Thot 2 Thot Red Thot Blue Thot," a song with his increasingly signature lyrics and beats built on retro-sourced samples. His fame grew, and early tours resulted in sold-out shows and legions of new fans. After signing with Republic, Yung Gravy made his major-label debut with the Snow Cougar EP, then rounded out his banner year by teaming up with Atlanta-based rapper Lil Baby for the single "Alley Oop."
Led by the single "Magic," his Republic-issued full-length debut, Sensational, arrived in May 2019. Landing just outside the Top 50 on the Billboard 200, the set was promoted with an extensive tour that featured appearances by bbno$. While touring, the pair took the opportunity to record a sequel to their 2017 collaborative EP, which was issued on Valentine's Day 2020. Baby Gravy 2 featured production by Y2K and guests Spark Master Tape, Cuco, and TrippyThaKid. Yung Gravy's third album, Gasanova, arrived that October and featured guest appearances by Ski Mask the Slump God, TrippyThaKid, Bobby Raps, Young Dolph, and others. 2021 was a prolific year devoted largely to smaller releases like the two-part Gravy Train Down Memory Lane EP and the single "Steppin' on the Beat" with TrippyThaKid.
Cake and Cognac, a 2022 split EP with Dillon Francis, featured the T-Pain-assisted streaming hit "Hot Tub." Later that year, Yung Gravy offered up the Rick Astley-sampling "Betty (Get Money)," which became his first Hot 100 hit, landing at number 30. The track, as well as "Hot Tub," paved the way for his fourth full-length, Marvelous, which included guest spots from associates like bbno$, IshDARR, Rich Brian, and others.
Additional Ticket Information
UF Students/Faculty/Staff Pre-Sale begins Monday, January 16 at 11 AM
General Public Sale begins Monday, January 23 at 11 AM
All tickets are general admission