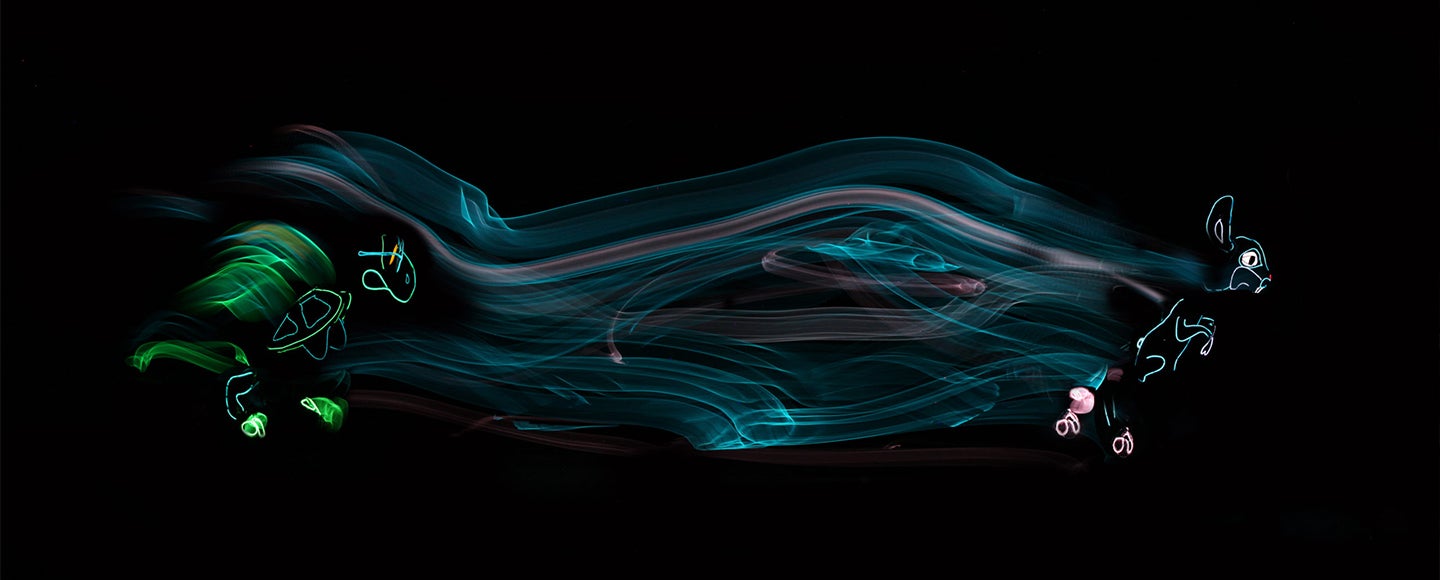 The Adventures of Tortoise and Hare, The Next Gen-Lightwire Theater
Family Series
The Adventures of Tortoise and Hare, The Next Gen-Lightwire Theater
Family Series
Event Details
Ever wonder what happened after the hare and the tortoise famously faced off? The Next Gen features Tortoise Junior and Lil' Hare in a whole new kind of race; where their adventures lead them into unexpected territory. Old Man Tortoise and Big Daddy Hare must come together despite their differences to find and save their children. With dazzling visuals, poignant storytelling and the creative use of music from classical to pop, Lightwire Theater brings this tale into a new brilliant light.
Best for: Grades K and up (Ages 4 and up)
This project is supported in part by the National Endowment for the Arts.
To find out more about how National Endowment for the Arts grants impact individuals and communities, visit www.arts.gov.