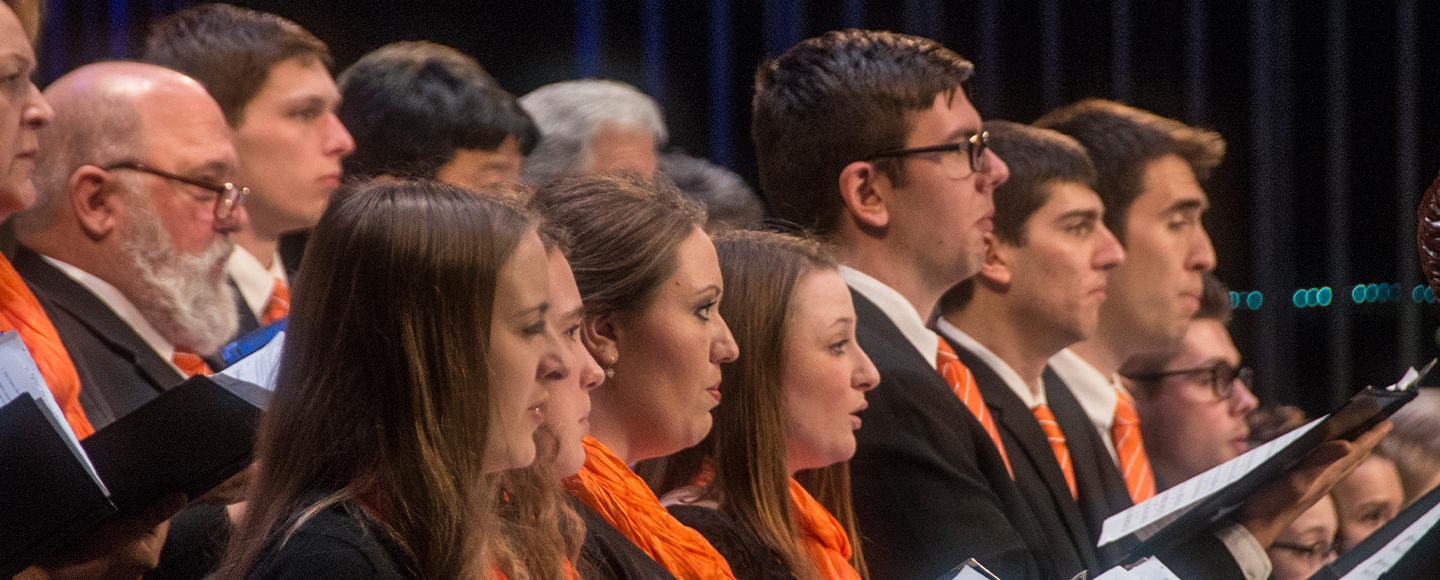 George and Shirlee Whitson Choral Festival
University of Findlay Events
George and Shirlee Whitson Choral Festival
University of Findlay Events
Event Details
This concert is supported by George and Shirlee Whitson. The University of Findlay Choirs will be joined by Fostoria High School Choir for the Choral Festival. The choirs will perform Festival Mass by John Leavitt as a joint performance, and the choirs will perform individually with various repertoires. Especially, the University of Findlay Choirs will perform choral pieces from their European Concert Tour. The choirs will be under the direction of Dr. SeaHwa Jung, Associate Professor of Music and Director of Choral Activities at the University of Findlay.
Additional Ticket Information
The performance is free and open to the public. Tickets are not required for the event.